At this point in our solar orbit I reflect, and then try to absorb it.
Overall, my feelings for 2017 are sad. Donald Trump is no longer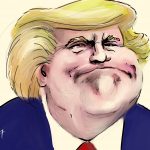 just a narcissistic clown, a policy lightweight, and a bad dream, he's a threat to life on earth. He is also not really a champion for many sound conservative positions that were held by his earlier supporters. My take-aways from all this are to listen more, to insist in civility and to encourage everyone to vote. Not outraged enough? I'm way past that. Pithy enough?
My biggest joy has been school. Taking and giving classes at UNCA/OLLI.
SAM finally gave in and put together two of her great talents – a lifelong career in teaching and gifts for watercolor painting. Her first class was first class. Her students were encouraged and enriched by her lessons. She's a natural.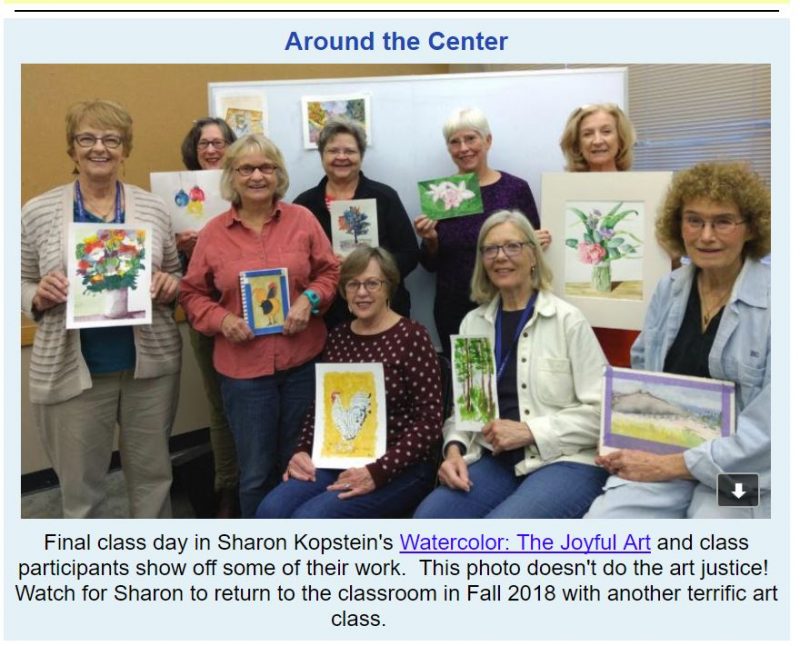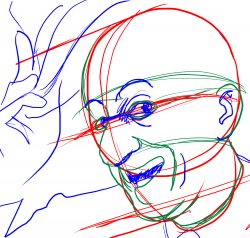 The class I gave on caricature was really an excuse to have some fun while doing basic portraiture which can be a little challenging. The participants were a happy, talented group. Teach and you will be be taught.
Took a seminar class led by hero Mary Lasher on solving important social problems. Another course, Big History was a formidable insight – a new way of organizing what we already know and invites new ways to think about the "big picture." It's an enormous, cold, lifeless universe… and yet, in spite of entropy, here we are (if we don't screw it up.)
SAM organized a nice trip to Bucks County, PA with old pals from college days. I learned a lot.

Recently, in her subscription journal Maria Popova posted a memorable thought piece on the past year. LINK Hope she doesn't mind.
Looking forward to 2018, a positive elder thought, advice to moi: dance while the music is still playing, enjoy our good fortune while we still can, and unbox our thinking. SAM's on the right track. I'm a very lucky guy.
Each year we mail out cards we create (a diminishing practice.) Below is this year's poster. All our best to you. Thanks for stopping by..